By:Bidhaan Dahir BBC Somali service
A haven of peace in the Horn of Africa, the self-declared republic of Somaliland is set to hold presidential elections on Monday.
Here are five things you need to know about the poll:
1) Eye-dentifying fraud
Somaliland will be the first in the world to use an iris-based biometric voting system, according to its election spokesman Saed Ali Muse.
It will help combat fraud, and ensure that Somaliland will host one of the most transparent elections ever in Africa.
Somaliland has about 704,000 registered voters out of a population of about 3.5 million.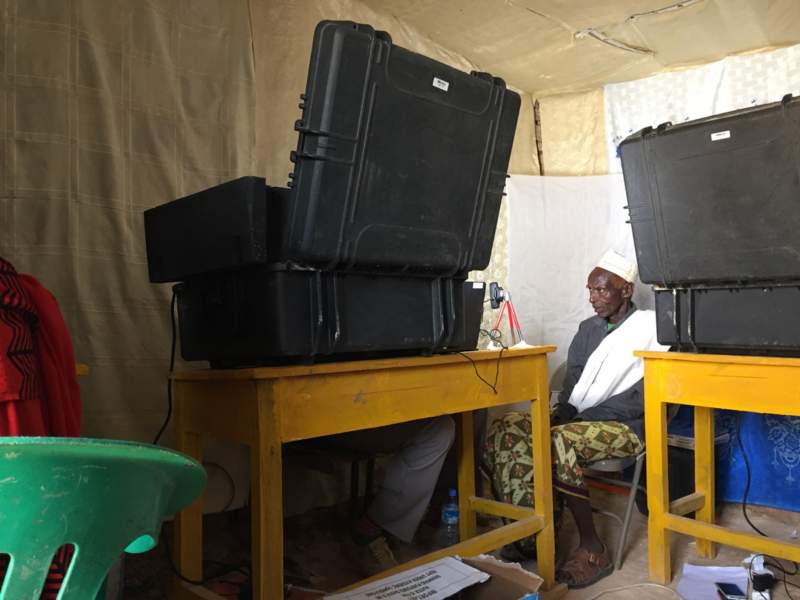 2) Finnish connection
Of the three candidates, two – Abdirahman Mohamed Irro and Faisal Ali Warabe – have Finnish nationality. They settled there after the civil war of the 1990s, which led to Somaliland declaring independence from Somalia.
The third candidate is Muse Bihi Abdi, a former military officer who trained in Russia in the late 1970s.
The three are vying to succeed Ahmed Silanyo, who is stepping down after one, albeit extended, term. He was due to leave power in 2015 at the end of his five-year term, but Somaliland's parliament extended it by a further two years so that he could see the nation through a severe drought.
3) Dalai Lama row
Somaliland is almost 100% Muslim, but the Dalai Lama and Buddhism came up in the election campaign, when Faisal Ali Warabe said "that Waddani Party supporters with their orange colour resemble Buddhist monks and their leader [Abdirahman Mohamed Irro] looks like the Dalai Lama".
His comments generated a massive backlash on social media, with some people accusing him of making a blasphemous statement.
Waddani Party supporters responded defiantly, rallying in cities and towns in orange-coloured clothes and orange-painted bodies.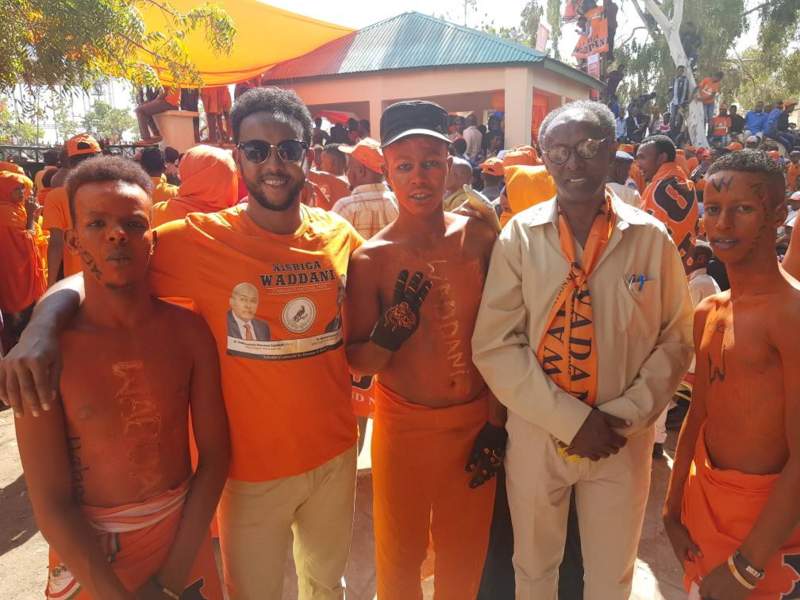 4) Live TV debate
For the first time, candidates took part in live television debates. The first one was organised by a youth group, Inspire, which said the debate elicited more than two million reactions on Twitter alone.
One of the most contentious issues is the signing of an agreement allowing the United Arab Emirates to build a military base in the port city of Berbera.
Faisal Ali Warabe and Muse Bihi Abdi support the deal, saying it would help Somaliland, which is not recognized by any state, gain international recognition.
But Abdirahman Mohamed Irro opposes it, saying there was no proper agreement – and he accuses his two rivals of taking kickbacks from the UAE, an allegation which they strongly deny.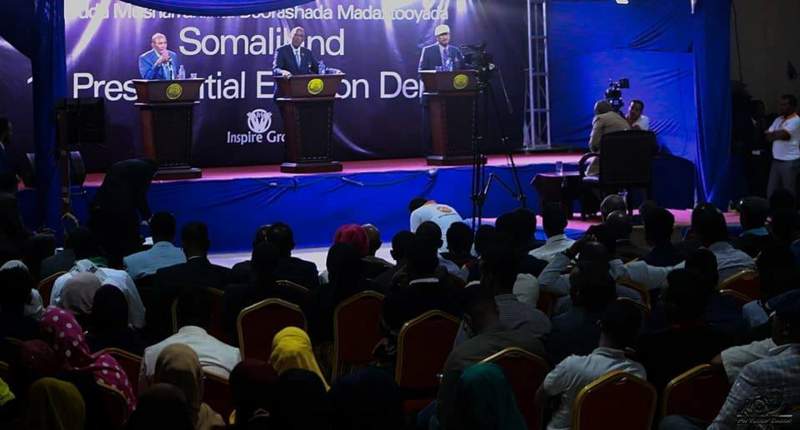 5) Global funding, if not recognition
Observers from 24 countries will be monitoring the election, despite Somaliland's lack of international recognition.
The observer mission, headed by Michael Walls of University College of London, is being funded by the UK government.
Other nations which have contributed towards funding the estimated $20m cost of the election include the US, Denmark, Norway, and the European. No African state chipped in.
SOURCE: BBC